Jambo #0152 (G-2)
Owner: Eric Bickel
Location: Austin, Texas
Owner Statement:
Restored. Here are the NOS parts used as part of this restoration:
Tire cover (yes, an NOS Jambo tire cover--have had for some time), roll-bar padding, AM/FB/CB, Ramsey 2001 winch, Marchal 850 lights/covers, Marchal 859 lights/covers (using aftermarket light bar so I do not have to drill my windshield), Jeep storage trunk, saddle bags, CJ-7 and AMC emblems, and console.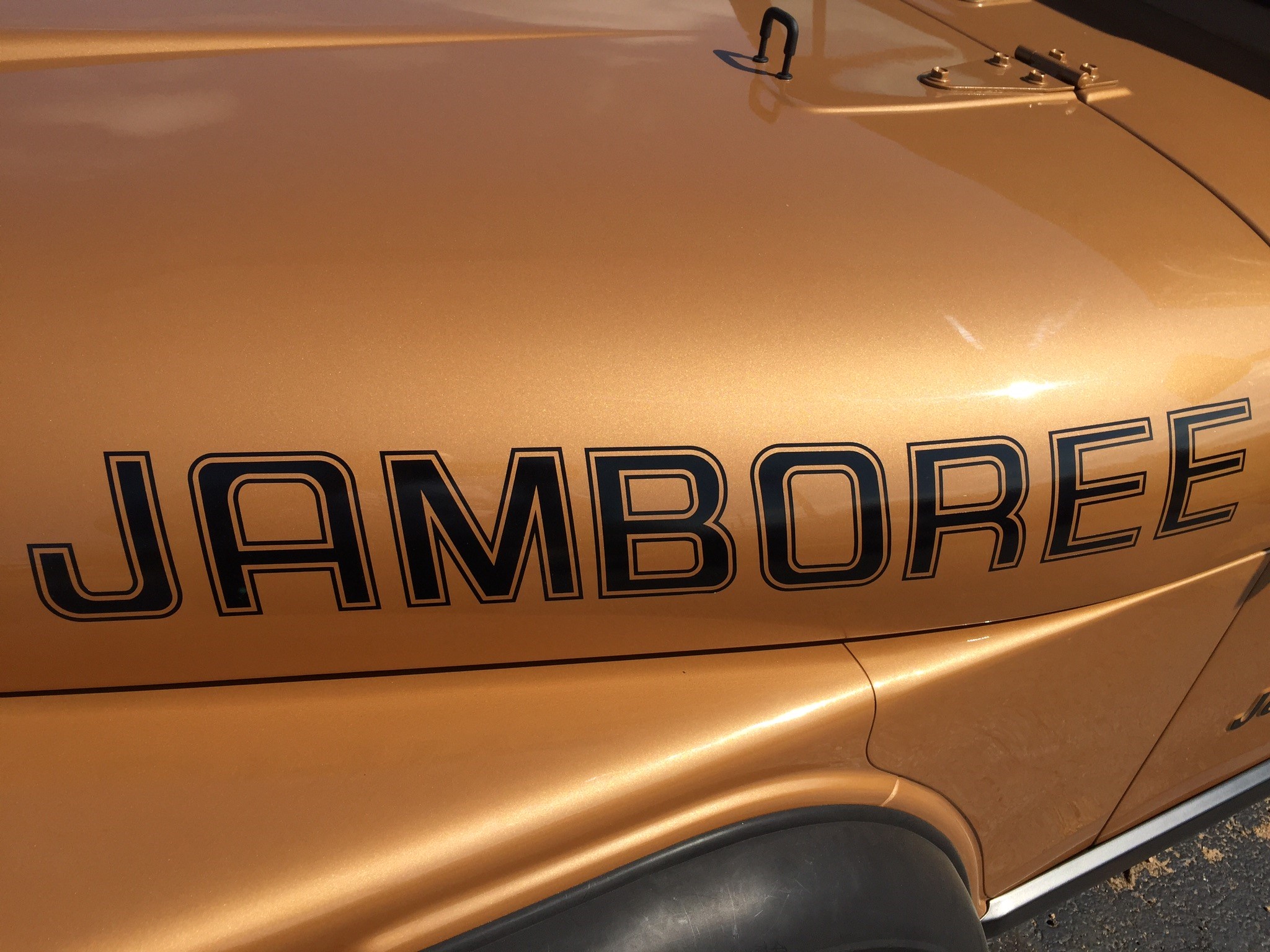 Jeep is a registered trademark of FCA US LLC.
© Copyright 2016. J. Eric Bickel. All rights reserved
The Jambo Registry is a trademark of www.82jambo.com.