Jambo #0152 (T-2)
Owner: Eric Bickel
Location: Austin, Texas
Owner Statement:
In final stages of restoration. Have original seats (but using reproductions). Here are the NOS parts used as part of this restoration:
Tire cover (yes, an NOS Jambo tire cover--have had for some time), roll bar padding, AM/FB/CB, Ramsey 2001 winch (to be installed), Marchal 850 lights/covers, Marchal 859 lights/covers (will use aftermarket light bar so I do not have to drill my windshield), Jeep storage trunk, saddle bags, CJ-7 and AMC emblems, and console.
Next step is to install the NOS Ramsey 2001 winch and brush guard. I am only missing the Ramsey grille guard. Please email jambo152@82jambo.com if you would be willing to sell me one.
I also need to take off the top and install the roll bar cover and the NOS saddle bags.
The Marchal fog light covers in the picture below are NEW covers that are being produced by CandlePower. You can find them here.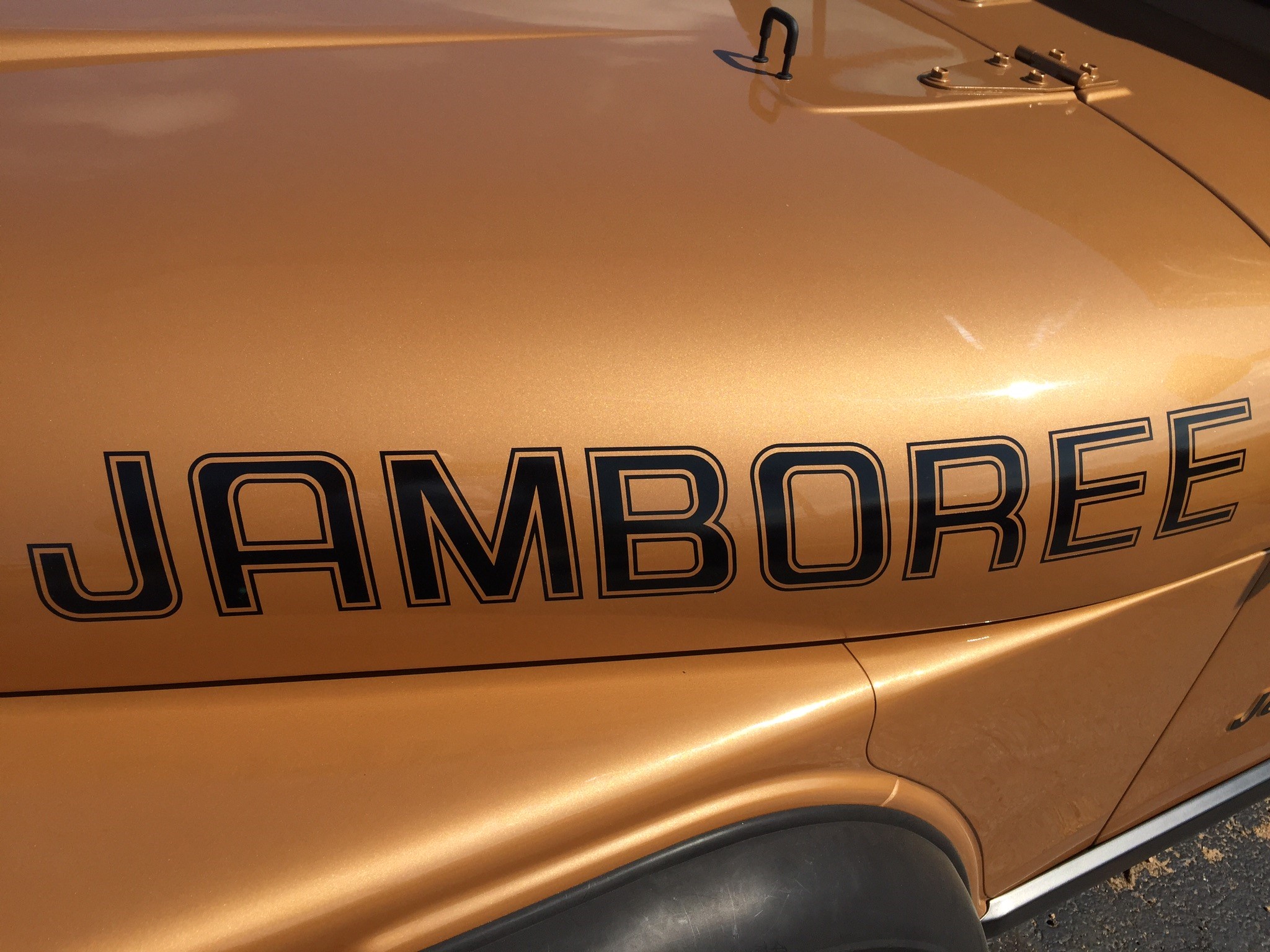 Jeep is a registered trademark of FCA US LLC.
© Copyright 2016. J. Eric Bickel. All rights reserved
The Jambo Registry is a trademark of www.82jambo.com.